i-Timesheets Hosted

i-Timesheets Hosted is a fully hosted web-based timesheet solution, offered on a low cost monthly or annual subscription.
There is no installation required: you simply log in to your timesheets anywhere, anytime via the Web. All you need is a computer and an Internet connection.
Product details
Low-cost monthly or annual subscription. View subscription pricing.
Fully hosted – no need to install anything.
Includes 3 years data retention and 6 months audit history.
Product support via telephone, email and website.
The log in anywhere feature lets you and your Users log in from your own website or Intranet.
Bonus Compact Interface for mobile access via your smartphone.
Screenshots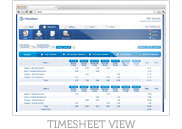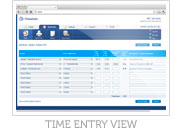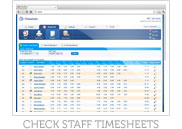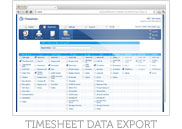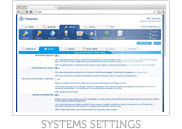 Who should use i-Timesheets Hosted?
Businesses preferring to pay for a timesheet software solution on a subscription basis, instead of purchasing a product outright.
Companies that need to track time and manage costs for specific projects without engaging IT resources to set up and maintain new systems.
Businesses providing professional services or employing contractors at hourly rates.
Any business looking for a professional, affordable and easy-to-use timesheet system that is available as a fully hosted solution.
Additional features and services:
Add your company logo and details to the standard print timesheets available in i-Timesheets. Consulting fees apply.
Need a report created or data extract which is unique to your business needs? We can build the custom report or custom export for you. Consulting fees apply.
Add your company logo and details to the standard print timesheets available in i-Timesheets. i-Timesheets can also be co-branded with our 'Powered by logo' to more closely align with your corporate branding. Consulting fees apply.
Optional Accounting Integration
i-Timesheets will integrate with MYOB, QuickBooks and Xero to streamline time billing and invoice processing.
Custom Hosted solution
If your business requires a more customised online timesheets solution, i-Timesheets can be extended to suit your specific requirements. Whether for businesses requiring integration with other systems, or for processing based on specific business rules, i-Timesheets lets you build on what you buy.
This option is very cost-effective compared to building your own online time sheets application from scratch.
Setup of a custom Hosted timesheets application begins at $1800. To discuss your custom requirements, please Contact us.