Testimonials
i-Timesheets is flexible and highly configurable – so you can easily implement it out of the box for your business.
i-Timesheets users come from a wide range of industries and businesses – consultants, recruiters, architects, designers, engineers, business developers, accountants, advertising, government departments, universities, agriculture, IT professionals – the list goes on.
We designed i-Timesheets to be the best timesheet management system for your business. Don't just take our word that i-Timesheets will improve your business' time tracking and recording processes. Have a look at the testimonials from our customers below and find out how they have used i-Timesheets to improve the way they do business.
---



"M1 Solutions is a leading provider of SAP Consulting and Maintenance Planner support services throughout the Australian Mining and Heavy Equipment Industry.

Managing invoices for over 100 consultants across multiple clients and projects simultaneously is not easy. i-Timesheets provided a customised solution to meet our specific reporting and accounting interface requirements.

Being user-friendly and reliable , Intertec have met our needs and supported our growth for over a decade."
Shane Veivers - M1 Solutions Pty Ltd
---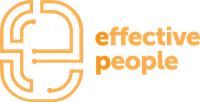 "Effective People have been using TimePro for a substantial period of time. During this time we have found that the support and simple user interface has supplemented our growing business perfectly.

As we continue to grow we will keep TimePro at the core of our business."
Kris Milne - Effective People
---



"JRM Hospitality is a boutique Hospitality staffing agency. We specialise in high-end candidates who have a wealth of knowledge and passion for the industry. Our clients have won prestigious catering awards with JRM Hospitality as part of their team.

We began with i-Timesheets's online timesheet system, which has streamlined and made all related processes more time effective. We have benefited hugely from using their system, it has made laborious duties of time tracking very simple and efficient. Our staff find it straightforward to use, and every day time related processes can be monitored by all. Intertec customised the system to match our payroll, so it is now linked by an attaché file.

We have since taken on their software to create invoices through MYOB. Once again this system has been amazing for us by streamlining the whole process and ruling out potential errors.

Our clients often ask us for data information and we can now export reports quickly and accurately.

The whole team are fantastic to deal with. Steve, Hercules and Emma have all been incredibly helpful, knowledgeable and supportive.

It really has had a positive impact on the daily running's of the business. Thank you! "
Lisa Metcalfe - Client Services, JRM Hospitality
---



"With over 20 full time core consultants located in Sydney, Melbourne, Canberra and Adelaide extended by a close network of an additional 30 associate consultants, Brooke Institute required a streamlined solution for the recording of timesheets and expenses that satisfied the criteria of being user-friendly - particularly for a remote work-force - as well as capturing the required time and financial data for billing and payroll purposes.

i-Timesheets succeeds in meeting this criteria, and support staff have always provided excellent customer service. "
Michelle Clapton - Office Manager, Brooke Institute
---



"InfoCube Consulting is a Sydney based management accounting consultancy, specialising in performance management solutions, complex financial reporting, corporate planning and business intelligence.

InfoCube has benefitted greatly from using i-Timesheets as it reduces the time consuming task of manually tracking hours as well integrating that data with our accounting system and subsequently invoicing those hours. As our team work at clients both interstate and all over Sydney it is accessible anytime and anywhere, and is flexible enough for us to easily define our clients, projects and tasks for subsequent billing by our team. Timesheets.com is very user friendly which is a bonus as we have new consultants starting regularly and they start using it immediately and just get it.

We have also recently requested a custom report for use with our Accounting System (Xero). In doing this I dealt with two of the Intertec Staff. We found them to be helpful, understood our needs and friendly. This customisation has greatly improved the efficiency of our weekly invoicing cycle.

At the end of the day, it is the people that make the difference!"
John Vaughan - Managing Director, InfoCube Consulting
---



"In 2010, Puzzle Partners Relocation Consulting Pty Ltd, a national Company, researched various Web based Timesheet management systems. A decision was made to purchase i-Timesheets. The installation of i-Timesheets was an easy step by step process.
The software is cleverly configured and user friendly. It has excellent customised Timesheet & Expenses functionality.
For invoicing purposes I can produce Reports in a timely manner to meet our Client's expectations.
Thank you all at i-Timesheets."
Marcia Lamarr - Business Support Administrator, Puzzle Partners
---



"Itcom have been using i-Timesheets for over 3 years and have been elated with the service they provide. i-Timesheets removes the need to rely on manual timesheets which impact on payroll accuracy and speed through lack of clarity or loss of information. The efficiencies gained from using i-Timesheets have allowed Itcom to make improvements to service delivery in all areas of finance due to timely access to information and simplicity the timesheet function allows.

The team at i-Timesheets respond promptly to general queries and can complete customized reports. Through having access to i-Timesheets's customized reports Itcom have been able to greatly improve our efficiency when exporting fortnightly timesheets across to MYOB. This has impacted positively on our business because it rules out all possible inputting errors ensuring accuracy and associated time savings.

The functionality of the i-Timesheets system allows users to easily input, check and alter their times with no interference to our payroll department. Likewise, managers can view, reject and approve times entered by the users which is an automatic process that also does not impede on our payroll department. Using i-Timesheets has significantly improved the precision and productivity of the payroll function at Itcom."
Harley Kirkwood - National Operations Manager, Itcom Australia
---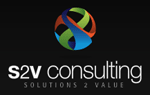 "i-Timesheets has been the perfect solution to our rapidly expanding business. Not only are the timesheets extremely simple to use but the system has been cost-effective and be customised to our company's needs. In a situation where we have many personnel working outside the office and in overseas locations the web-based i-Timesheets allows our many staff to easily and efficiently record time.
As a consultancy business, S2V Consulting have many important different clients, projects and tasks. With the help of Intertec we have been able to tailor i-Timesheets to meet our specific requirements and correlate seamlessly with our accountancy, finance, management and the reporting systems using real time data.  
If you judge the system by the complaints from its users (stakeholders), then we have had none."
Daniel Cockburn, Finance Manager - S2V Consulting
---

"We did a lot of research on electronic timesheets. We decided on i-Timesheets as it was the most user friendly for the Client. We have around 50 staff working on temporary assignments and they fill out timesheets weekly.
Since implementing the electronic timesheets we have reduced errors by being able to export the timesheet data directly to MYOB, not to mention the time saved. We are working towards integrating i-Timesheets with our pay system and look forward to this next stage. We have enjoyed working with i-Timesheets staff and have no hesitation in recommending this system."
Honnie Underwood - Majer Recruitment.
---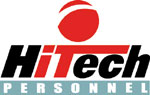 "In a business such as recruitment, it is critical to ensure there was a simple and cost-effective system in place to accurately log and record contractor work times. i-Timesheets has done just that. Before deploying i-Timesheets we relied heavily on faxing which required both managers and contractors to be readily available to fill in timesheets and sign them off. This was a restrictive process as a contractor may not be at the same site as a manager, hence delays in processing timesheets which in turn delayed invoicing.

HiTech is now investigating automating the upload of these timesheets into our accounting system, if successful, this will go further down the track of improved efficiencies and timely payment & invoicing."
Elias Hazouri - General Manager, HiTech Personnel
---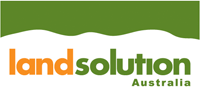 "Land Solution Australia Pty Ltd has benefited greatly from i-Timesheets. Surveyors, based sometimes in remote locations, can more easily report on hours worked and expenses for their respective clients. The customised integration to our accounting and payroll system has eliminated duplication of effort and errors within the timekeeping, payroll and accounting aspects of the business.
On two occasions we have asked for customisation of i-Timesheets to better service our business. On both occasions the team at i-Timesheets have demonstrated flexibility and understanding in terms of costs in this regard. In summary, they have customised their product and pricepoint directly to our business needs. We look forward to an ongoing relationship with i-Timesheets as our business evolves in the future."
Lee Hellen – Director, Land Solution Australia Pty. Ltd.
---



"COSOL is an organisation dedicated to streamlining business processes particularly in the mining industry. i-Timesheets has allowed COSOL to streamline our processes internally in relation to our timesheet, employee expense and billing processes. Data collected in i-Timesheets flows all the way through to reporting to management.

Between our geographically dispersed offices and the remote locations of our clients, i-Timesheets provides a simple solution for timely capture of timesheets wherever our staff may be."
Carmel Nihill - Business Services Accountant, COSOL
---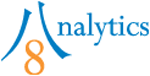 "As an independent technology consulting company providing Business Intelligence (BI) services, Analytics8 has been using i-Timesheets for over a year. It has proven to exactly meet our timesheet and time tracking needs.

i-Timesheets allows us to easily track billable and unbillable time for customers, individual projects and individual consultants making it a powerful tool for both invoicing and analysis purposes. Our consultants are able to enter timesheet data from anywhere in the world eliminating the need to re-key data at our head office from hardcopy or spreadsheets. This has streamlined our invoicing process and reduced the chance of errors. i-Timesheets has been easy to adopt and embed in our organisation as the central timesheet solution."
Hedde Schuitemaker - Managing Principal Consultant, Analytics8
---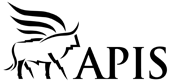 "Apis Consulting Group is a professional services company that has a broad capability to make, influence and build change outcomes for our clients and ourselves.

Apis Consulting Group has been a long term user of i-Timesheets. This web based system allows us to manage both staff and subcontractors within Australia and overseas both efficiently and effectively. It is an ideal business solution to our fast expanding company."
Tania Bazzacco - Business Manager, Apis Consulting Group
---


"i-Timesheets has been the perfect solution to the problem Far Data Solutions faced with time recording and billing. Not only has i-Timesheets improved our internal processes, but it has been a cost effective solution. We would recommend i-Timesheets to any organisation that needs to track time."
Farook Razvi - Director, Far Data Solutions
---



"QSR International is the world's leading supplier of qualitative analysis software and services.

i-Timesheets has assisted QSR in improving the tracking of project effort, simplified the management of contractors, and fulfilled R&D reporting needs."
Adam Long - Software Development Manager, QSR International Pty Ltd
---



"In a profession where personnel are both office and field based, Austin Surveys has benefited from i-Timesheets through its excellent accessibility. Field based staff equipped with PDA-Mobiles / Mobile Notebooks are able to connect and keep all time and project information current, from almost any location.

Office operations use the extensive reporting capabilities of i-Timesheets, which has resulted in more efficient tracking of time and costs."
Clayton Austin – Director, Austin Surveys Pty. Ltd.
---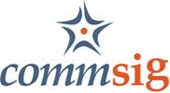 "Commsig has around 30 sub-consultants and were previously using a manual timesheet for each of our projects. This meant that any one sub-consultant would need to enter anything from 1-4 timesheets per week. This was beginning to cause an administrative nightmare for our Accounts people and sub-consultants.
i-Timesheets allows our sub-consultants to track hours each week over multiple projects/clients. We export this information to MYOB and create both invoices to our clients and an invoice from our sub-consultant, saving us a lot of time and reducing data entry errors.
We started our trial in September 2007 and went live in October 2007, but because everything went so well, we actually used September's data too. Intertec has been very helpful during our transition and they continue to help promptly with all our enquiries."
Aldo Kiamtia - Commsig
---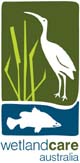 "WetlandCare Australia currently has 10 staff working in a number of locations throughout Australia. i-Timesheets not only makes payroll processing and job costing for labour more efficient, it also allows the Administrator to review/supervise progress on a day-to-day basis. The extensive reporting features enable labour job costs and reimbursements to be entered into our accounting system on a regular fortnightly basis ensuring that our financial records are as up to date as possible. The recent upgrade to incorporate expenses makes i-Timesheets a "one-stop" process for our staff to be paid and reimbursed for their expenses. I would recommend i-Timesheets for any small business that is required to track time to jobs."
Gary Ooyendyk - Company Manager, WetlandCare Australia
---



"We have recently introduced the i-Timesheets system to our branch and project offices and have seen immediate benefits. The system is easy to set up, extremely user-friendly, and adaptable, and has allowed us to automate collection of data and reporting, in particular in the areas of project costing, labour efficiency, and profitability. It has also substantially reduced the administrative time spent on collation of data and increased the efficiency and accuracy of payroll processing. We look forward to seeing the latest developments relating to the i-Timesheets system, and would not hesitate to recommend the system to any potential user."
Glenn Fleisher - Business Manager, NH Architecture Pty Ltd
---



"Australian Unity is an integrated financial services group that has been caring for the financial and health care needs of Australians for over 150 years.

Australian Unity's Business and Technology Services division was looking for a time recording application that was able to work within our newly developed charge back business model. Our stringent reporting needs demanded an application that could be both efficient in capturing staff effort and provide an organised reporting structure.

i-Timesheets has been able to fill our needs while working within our business process model."
Andrew Bell - Manager Technical Services, Australian Unity
---



"i-Timesheets has made a huge difference to our business. We used to have little visibility of how things were tracking during the month and were losing the capture of time due to an inefficient and clunky system. We are wrapped with i-Timesheets. When we were searching for a Timesheeting product, our credentials were that it must be SQL Server based, simple to use and accommodate the complexity of a company recording both billable and non-billable time. We have found i-Timesheets a great cost effective and easy to use product, everyone in our organisation, from our Office Manager to our Managing Director records their time in i-Timesheets.
Our team is often off-site so it's great that they have the flexibility to login from where-ever they are to enter their timesheets. We have also interfaced i-Timesheets with Microsoft Customer Relationship Management so when we create a new customer or prospect, the details automatically setup a timesheet code for the relevant staff- this is a huge time-saver and has allowed us to keep the two systems in sync.
From a systems integration perspective, our Systems Manager, Shafraz Nasser says "i-Timesheets is Simple, but at the same it is very open and we can integrate anything with it. We have integrated i-Timesheets with Microsoft CRM through Web Services and found this a relatively straight forward process. We have further plans for more integration in the future to i-Timesheets."
Shafraz Nasser - Business Mechanix
---



"i-Timesheets is a very comprehensive solution and includes all the features we could want in a timesheets program. Ideal features for us are the easy navigation through the system, the simple display of a period's timesheets, and the report and export system makes my life a lot easier. i-Timesheets has saved us time and money."
Linda Gladwell - Producer, eBooks.com
---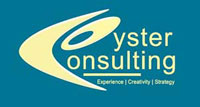 "Oyster Consulting has 10 staff who work in various locations worldwide. i-Timesheets's internet interface offers the flexibility for staff to keep their timesheets up to date from literally anywhere in the world and allows us to keep track of them easily.

In addition, the straightforward interface to MYOB has made our invoicing process far quicker. i-Timesheets really simplifies what can be a time-consuming process. I strongly recommend i-Timesheets for any service based organisation."
Rachel Pearce - Accountant, Oyster Consulting
---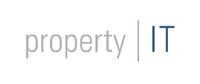 "At PropertyIT we needed an immediate, low cost and effective solution for our Consultants' time keeping. The implementation of the i-Timesheets hosted solution was easy and very quick. Two years on we now rely on the functionality and availability of the system in managing our administrative timekeeping. I can recommend i-Timesheets for any small business requiring timesheet and billing and functionality without the headaches of an in-house system."
David Masters - PropertyIT and Consulting Pty Ltd
---



"The Wesley Centre for Hyperbaric Medicine is a day procedure hospital employing up to 50 casual staff. i-Timesheets was selected for its simplicity and ability to be accessed from outside the workplace as we also have staff that work from home.
Since utilising i-Timesheets the time dealing with payroll issues has been reduced by 80%. Additionally we are now at best practice for payment of wages as payroll is now transferred to staff within 18 hours of the payroll end date
As a service orientated business I have been very impressed with i-Timesheets's customer service and, given the great product, I would recommend them to be included in any evaluation of web-based payroll systems."
Dale O'Halloran - Facility Manager, The Wesley Centre for Hyperbaric Medicine.
---



"Intertec has been easy to deal with, and the i-Timesheets timesheet system is well liked by Building Management. It's flexible enough to cater for all our needs, and Intertec has been more than accommodating when we were trying to make changes to suit our business rules.
Intertec's Support has always been quick, and they have delivered quality service on time and under budget."
Craig Baker - Business Systems Administrator - Govt. of South Australia
---



"Through our years of utilizing Intertec's products, there hasn't been a single day that we had hiccups through the system.
Thanks once again for the outstanding performance."
Ismail Rangila - Financial Controller - ECM/BPM Solutions - Datacentrix
---